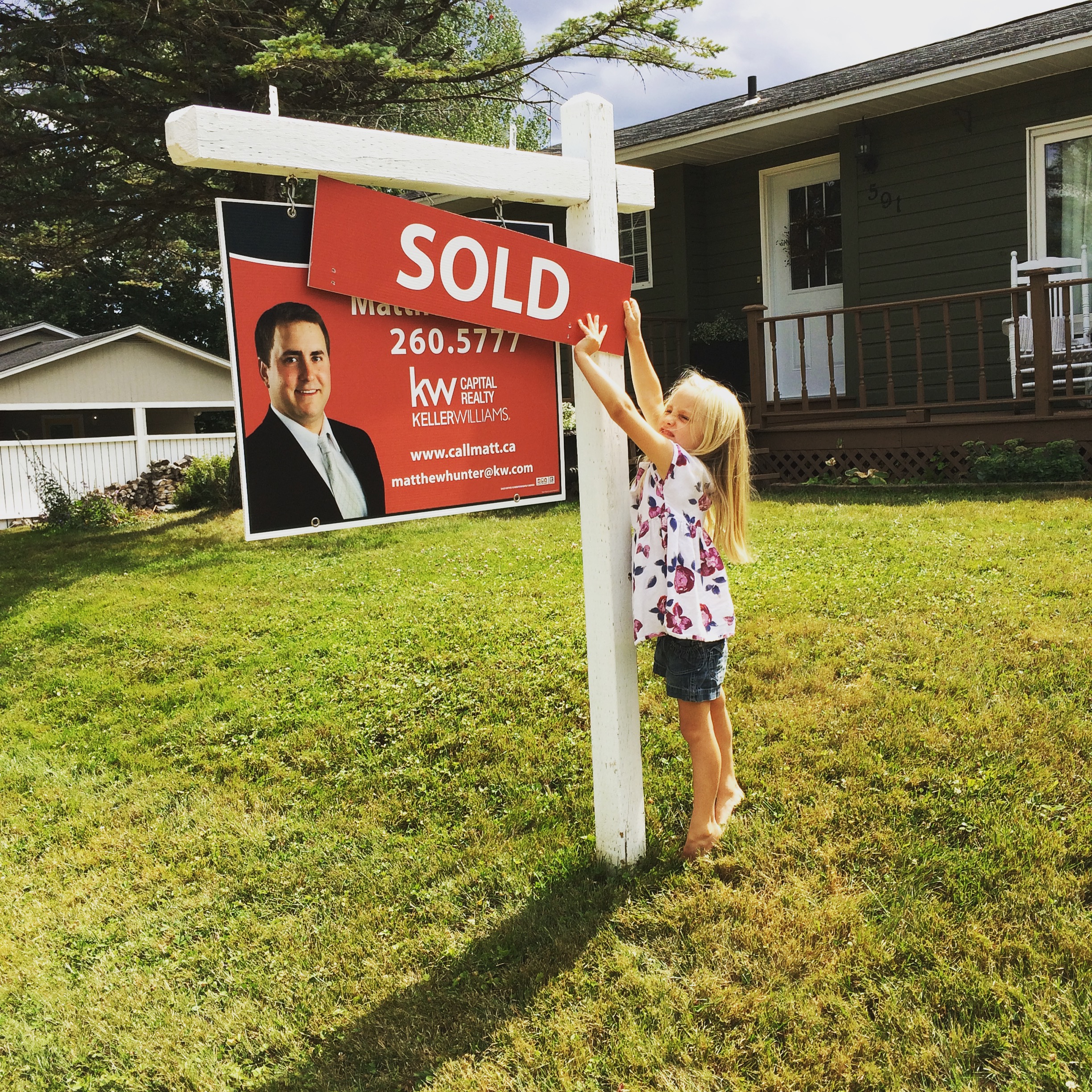 Keep Your Home Sale Ready
When You Have Kids
When you bought your first house a few years ago, the 2 bedroom 1 bathroom layout with a basement apartment for rental income was perfect, you couldn't dream of using all that space. Fast forward a few years, you have two kids, maybe a pet or two and you feel like you are bursting at the seams, you are ready for more space.
Keeping your house showing ready all the time is hard enough, trying to keep your home pristine all the time is nearly impossible with children. Here are a few tips to help you keep your house "Sale Ready" with kids.
24 Hours Notice
Make sure to talk to your realtor about giving you 24 hours notice when booking a showing. This gives you lots of time to tidy up and make arrangements for childcare if needed. Typically an interested buyer will be happy to wait the 24 hours, I find that last minute showing are often long shots.
Storage totes, lots of storage totes
Storage totes kept us sane while our house was for sale, having a few of them on hand to pick up the odds and ends like laundry, toys, even dirty dishes before a showing. Bonus you can use them to pack when you do sell!!
Clean Your Car
I know sounds dumb right, buyers won't be looking at your car. No but they will be looking in your closets and storage areas. So you will want to make sure that these spaces are organized and clutter free for best showing potential! Your car is a great place to keep all of that extra stuff so that it is out of the way, it's also a great place to store those totes you just filled!!
Go on Vacation!!
Seriously, if you are able to get a way for a few days do it! We had booked our weeklong family vacation a month before we decided to sell our house and we ended up listing just a week before we went away. Not being there made showings so easy, agents were able to schedule appointments any time and we didn't have to worry about being showing ready, we received and offer when we were away and came home to a sold house. Honestly this is my best piece of advice, if you can get away do it, chances are you need a vacation after getting your house ready to sell anyway!!